College Coaching Program
Achieve your academic, social, and personal goals!
Our new Coaching Program for college students is about helping you find success and at a time in life that can be one of the most challenging, and that's before Covid-19 entered the scene! Teaming college students with a Saint Louis Counseling coach, who is a Licensed Clinical Social Worker (LCSW) or Licensed Professional Counselor (LPC), empowers young adults with the life skills, resources, and accountability needed to be successful and independent!

How do I know if the College Coaching Program is right for me?
Have you ever struggled with managing your time, procrastinating, starting and/or finishing self-paced assignments, making transitions, balancing fun with studying and working, feeling anxious before tests or projects, finding your niche and group of friends, or getting involved on campus? The College Coaching Program might be the answer for you!
Interested? Give us a call at 314.748.5658 for more information, or complete the secure online form to the right to learn more. We will contact you as soon as soon as possible. College is an important time in life to be successful, both personally and academically, especially in these unprecedented times. Saint Louis Counseling can help you achieve your goals!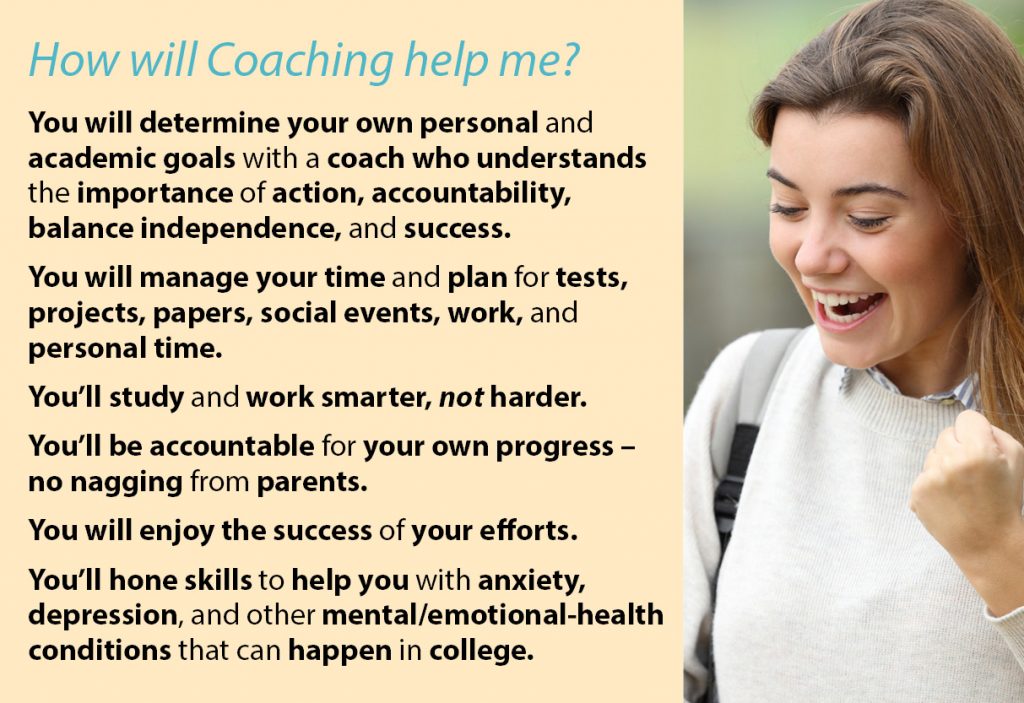 Online Registration:
Coaching Program
If you would like to register securely online, or if you have questions about our Coaching Program, please complete this form or contact Debbie Dugan, Business Development/Marketing Director, at 314.748.5658 or [email protected].
We look forward to working with you!